Get Set For Argos (Rebrand) & Waterloo MegaScreen game
Design Direction. Designer.
As part of the rebranding of Argos, an interactive Digital Out-of-Home campaign was developed with CandySpace specifically for Motion@Waterloo and Motion@Euston to compliment our advertising. 'Get Set For Bubbles' invited commuters to play on the screen via a mobile site, which was accessed by their smartphones. Passers-by were encouraged to compete against each other to win daily prizes by 'popping' multi-coloured bubbles as they floated across the 40 x 3 metre digital screen, in what was a media first.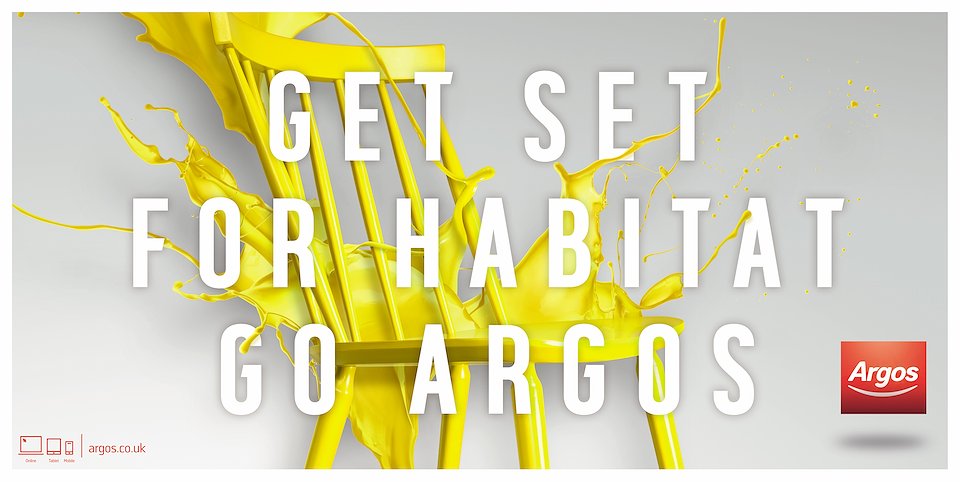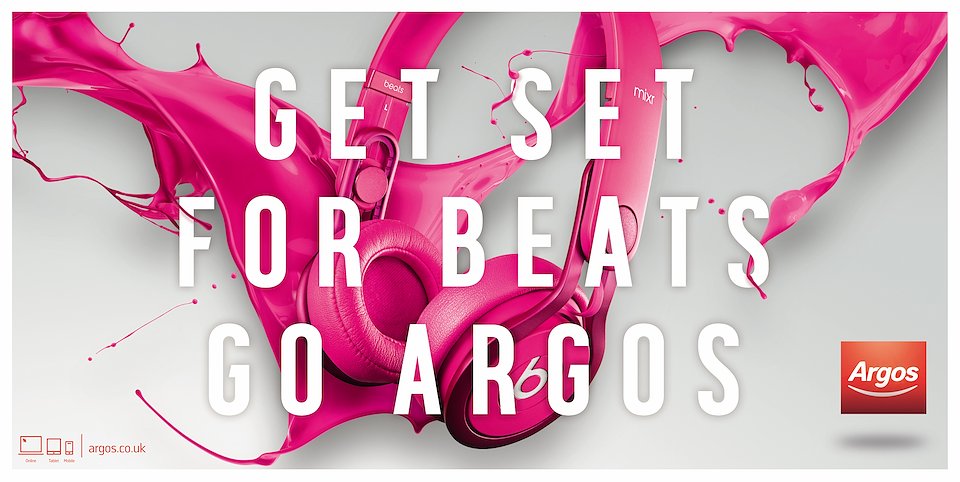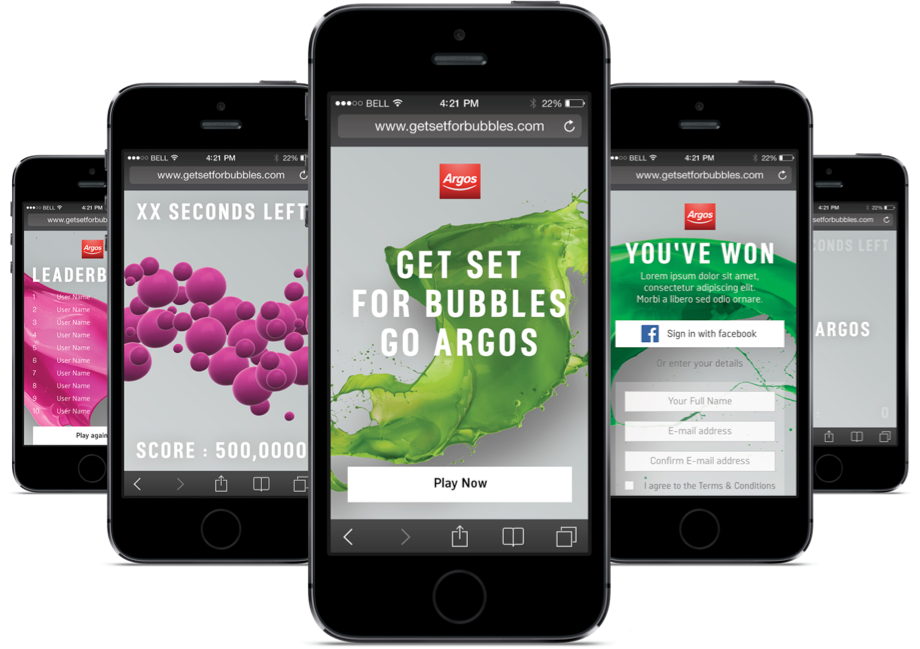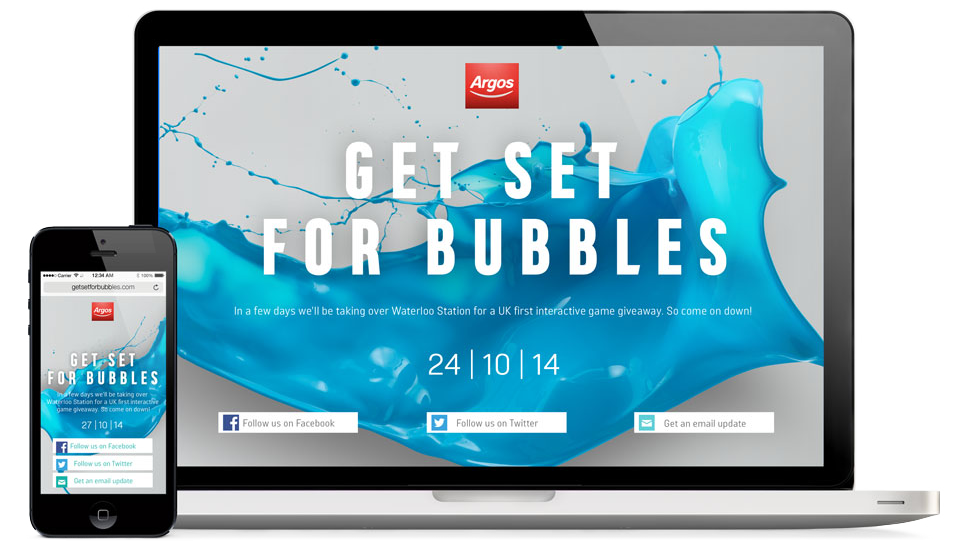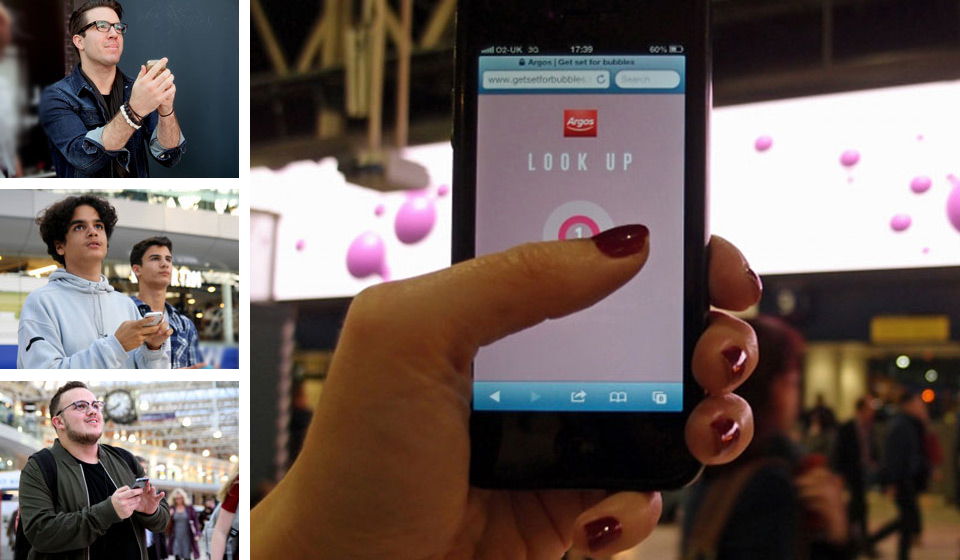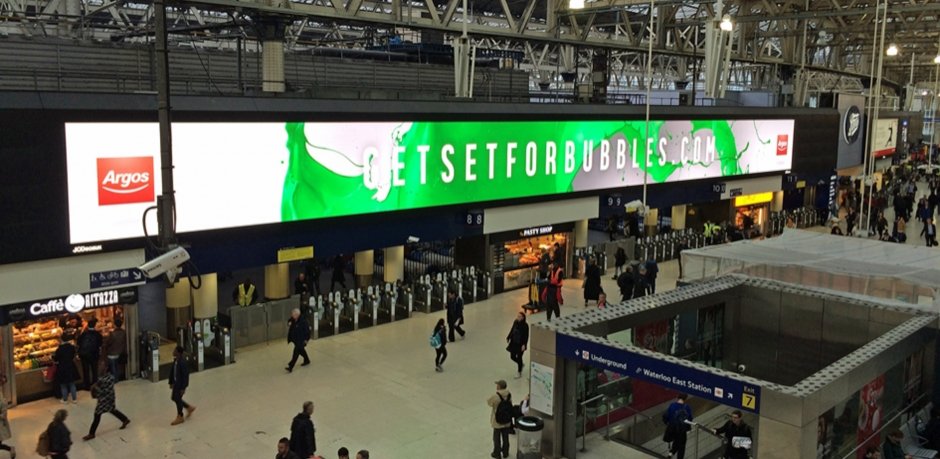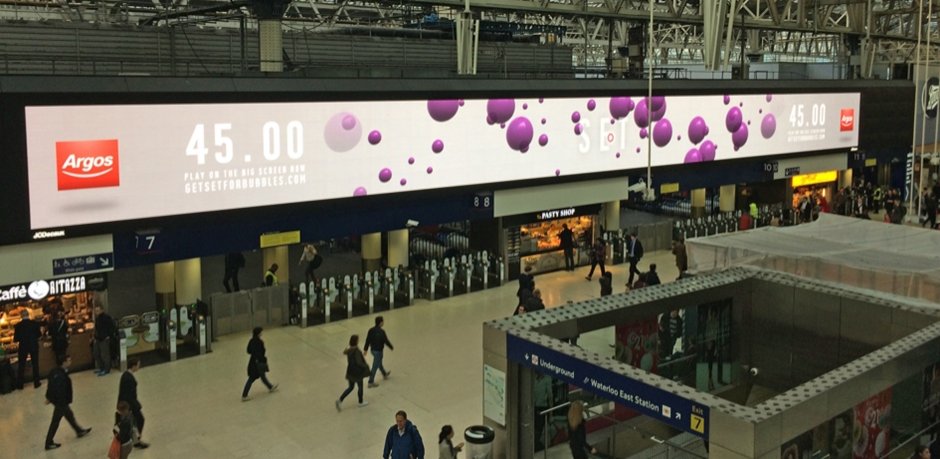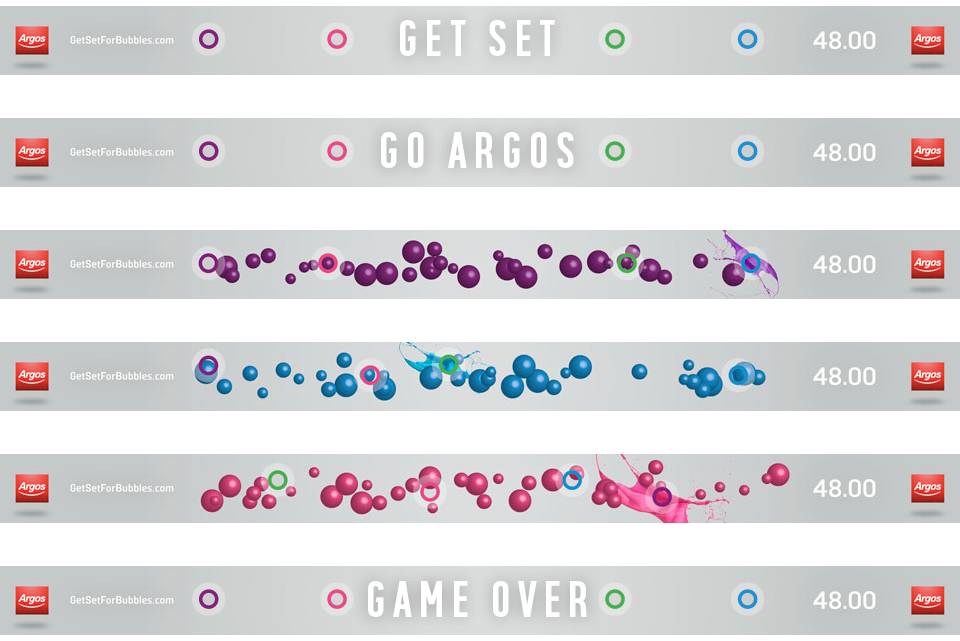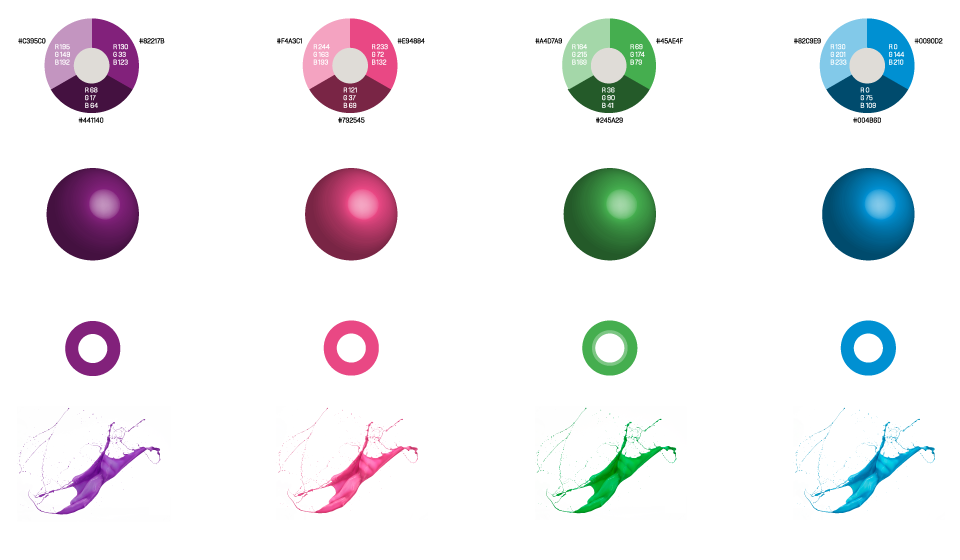 Up Next:
Lexus NX Will.I.Am Limited Edition Vinyl